Hi,
my name is Jolanta. I mostly appreciate equal relationship with other person both in my life and work. I strongly believe that after we have established a connection based on mutual trust, sincerity and compassion, we can create a space where You would feel at ease. In this space you will have an opportunity to share Your experiences, doubts or questions and gain courage to explore them more freely than in everyday life. I follow the approach that only after we understand and accept ourselves we obtain the strength to change. This is why I will not hurry to judge or evaluate anything You say or offer quick solutions.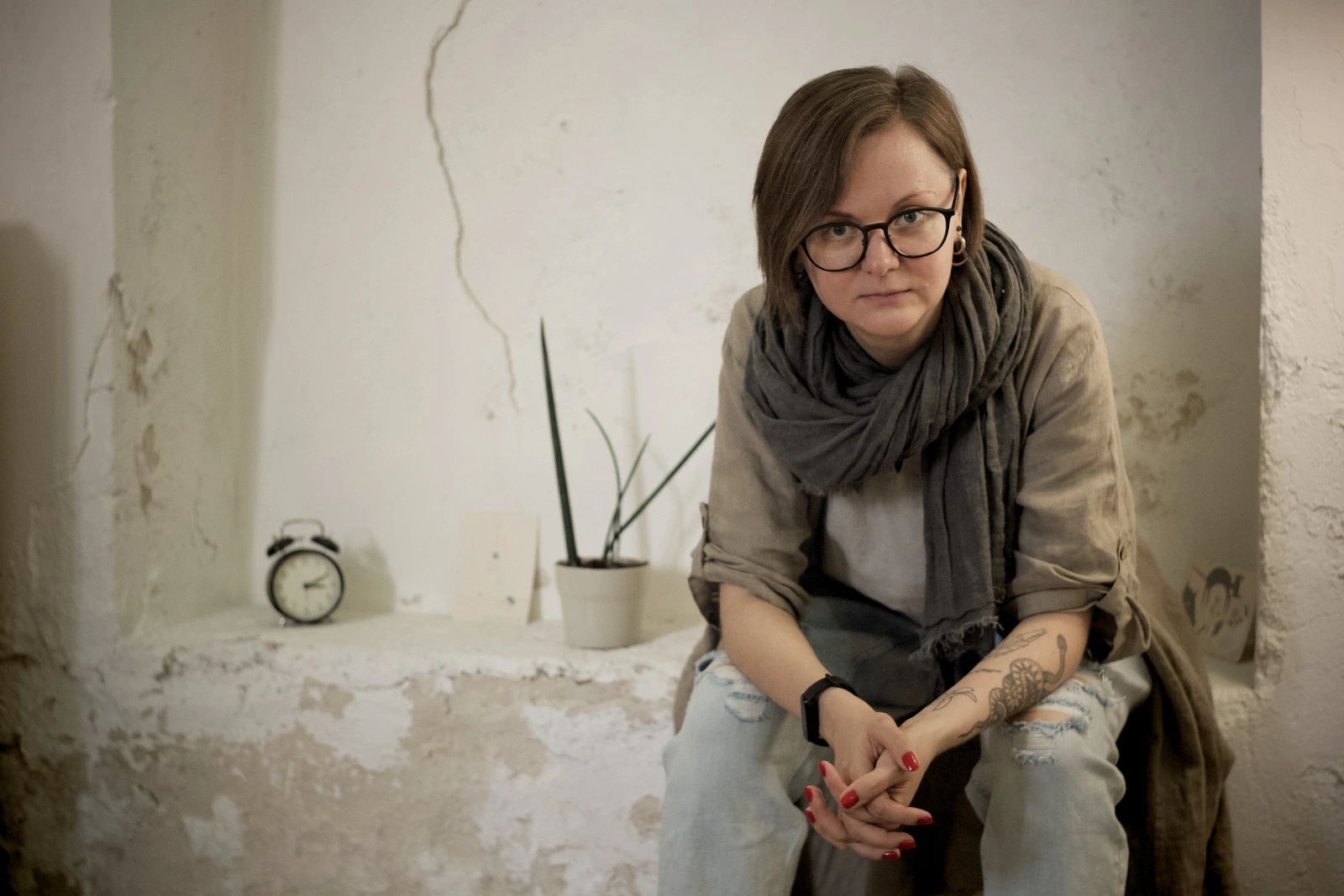 I truly do not know the best advice for Your situation. I consider You an expert of Your life, a unique human being, who is able to be responsible for their choices. I think You have already heard enough requirements, proposals or suggestions on how You should feel, think or behave on daily basis from Your birth. Instead, I will try to start a conversation with Your inner sense of what kind of life do you want. Together we could look for ways how You can create such a life. We will also look for strength or humility in the face of unchangeable, unavoidable conditions of life.
from September 2014 individual practice
from October 2016  I am a member of Vilnius University Suicide Research Centre. My main interests are scientific reasearch on suicide attempt experiences and suicide bereavement
from August 2016 I am a certified safeTALK trainer
from June 2014 m. to March 2016 m. I volunteered as a psychologist on duty at Crisis Invervention Centre
from December 2013 to April 2014 I was an intern at Vilnius Centre for Addictive Disorders.  I led psychological groups, gave lectuves and led psychoeducational activities. I was also providing individual counselling for both in-patient and out-patient clients
from 2007 to 2020 m. I was a volunteer at emotional support service "Jaunimo linija". I provided emotional support by phone, emails, also trainer new volunteers and trainers, led various other trainings both in and outside of the organization.
existential therapy (basic level), Institute of Existential and Humanistic Therapy, 2019
Ph.D (psychology), Vilnius university, 2020
Masters degree in Clinical psychology, Vilnius university, 2014
Bachelor of Psychology, Vilnius university, 2012
Membership in professional organizations
My professional interests lie mostly in the experience of people who:
face difficulties related to their or their close ones' LGBTQ+ identity
are recovering from substance abuse or other dependencies, also their close ones
experience suicidality and their relatives or are bereaved by suicide
encounter psychological crises, various loses
Ideas of existential and humanistic therapies are most appealing to me. I constantly supervise my work with a supervisor (existential approach).
I work with adults (from 18 y.o.) in Lithuanian, Russian and English.
Duration of a consultation is 50 min. We meet at my office in Vilnius or online by Skype, Viber, Zoom, etc. I do not provide consultations by email or phone.
The fee for the first session is 55€, for the following sessions is agreed upon during the first meeting (sometimes I can offer a lower price for a few people).
Payments are made in cash after every consultation or by bank tansfer.